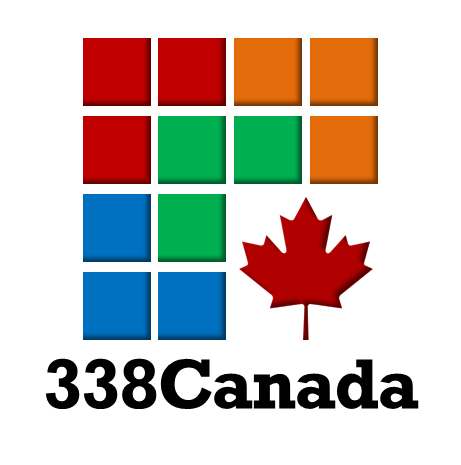 Welcome to 338Canada - USA!

The 338Canada project is a statistical model of electoral projections based on opinion polls, electoral history of Canadian provinces and demographic data. This web site is the creation of P.J. Fournier, astronomy and physics professor at Cégep de Saint-Laurent in Montréal.

P.J. Fournier is a political contributor for Maclean's and L'actualité magazines, and he is a political analyst for CTV Montreal and CJAD 800.
You can subscribe to the 338Canada Facebook page, as well as follow P.J.Fournier on Twitter. Thanks for your visit!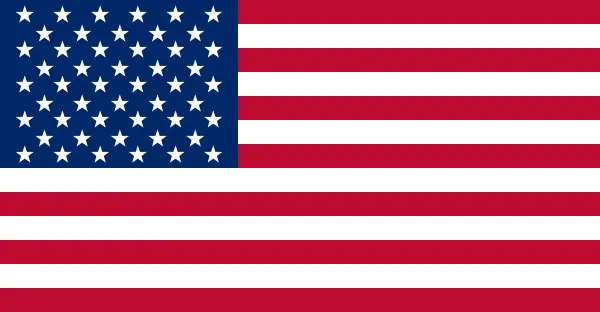 338Canada 2020 U.S. Presidential Election Projection

Latest update: November 3, 2020 [FINAL]

| | |
| --- | --- |
| Biden | Trump |
| 52.0% ± 5.4% | 43.4% ± 5.4% |
Breakdown by state

Latest update: November 3, 2020 [FINAL]








{ "layout":"odd-r", "hexes": { "0":{"n":"0","q":8,"r":1,"c":0,"circ":"Alabama","circe":"Alabama","ctf":"REP solide","cte":"REP safe","col":"#b20000","popf":"https://Qc125.com/usa/AL.htm","pope":"https://338Canada.com/usa/AL.htm","EV":"9","abb":"AL","arrow":""} ,"1":{"n":"1","q":1,"r":7,"c":1,"circ":"Alaska","circe":"Alaska","ctf":"REP enclin","cte":"REP leaning","col":"#b20000","popf":"https://Qc125.com/usa/AK.htm","pope":"https://338Canada.com/usa/AK.htm","EV":"3","abb":"AK","arrow":""} ,"2":{"n":"2","q":4,"r":2,"c":2,"circ":"Arizona","circe":"Arizona","ctf":"Pivot","cte":"Toss up","col":"#0000c6","popf":"https://Qc125.com/usa/AZ.htm","pope":"https://338Canada.com/usa/AZ.htm","EV":"11","abb":"AZ","arrow":""} ,"3":{"n":"3","q":7,"r":2,"c":3,"circ":"Arkansas","circe":"Arkansas","ctf":"REP solide","cte":"REP safe","col":"#b20000","popf":"https://Qc125.com/usa/AR.htm","pope":"https://338Canada.com/usa/AR.htm","EV":"6","abb":"AR","arrow":""} ,"4":{"n":"4","q":2,"r":3,"c":4,"circ":"Californie","circe":"California","ctf":"DEM solide","cte":"DEM safe","col":"#0000c6","popf":"https://Qc125.com/usa/CA.htm","pope":"https://338Canada.com/usa/CA.htm","EV":"55","abb":"CA","arrow":""} ,"5":{"n":"5","q":4,"r":3,"c":5,"circ":"Colorado","circe":"Colorado","ctf":"DEM probable","cte":"DEM likely","col":"#0000c6","popf":"https://Qc125.com/usa/CO.htm","pope":"https://338Canada.com/usa/CO.htm","EV":"9","abb":"CO","arrow":""} ,"6":{"n":"6","q":11,"r":4,"c":6,"circ":"Connecticut","circe":"Connecticut","ctf":"DEM solide","cte":"DEM safe","col":"#0000c6","popf":"https://Qc125.com/usa/CT.htm","pope":"https://338Canada.com/usa/CT.htm","EV":"7","abb":"CT","arrow":""} ,"7":{"n":"7","q":11,"r":3,"c":7,"circ":"Delaware","circe":"Delaware","ctf":"DEM solide","cte":"DEM safe","col":"#0000c6","popf":"https://Qc125.com/usa/DE.htm","pope":"https://338Canada.com/usa/DE.htm","EV":"3","abb":"DE","arrow":""} ,"8":{"n":"8","q":10,"r":3,"c":8,"circ":"District de Columbia","circe":"District of Columbia","ctf":"DEM solide","cte":"DEM safe","col":"#0000c6","popf":"https://Qc125.com/usa/DC.htm","pope":"https://338Canada.com/usa/DC.htm","EV":"3","abb":"DC","arrow":""} ,"9":{"n":"9","q":10,"r":0,"c":9,"circ":"Floride","circe":"Florida","ctf":"Pivot","cte":"Toss up","col":"#0000c6","popf":"https://Qc125.com/usa/FL.htm","pope":"https://338Canada.com/usa/FL.htm","EV":"29","abb":"FL","arrow":""} ,"10":{"n":"10","q":9,"r":1,"c":10,"circ":"Georgie","circe":"Georgia","ctf":"Pivot","cte":"Toss up","col":"#0000c6","popf":"https://Qc125.com/usa/GA.htm","pope":"https://338Canada.com/usa/GA.htm","EV":"16","abb":"GA","arrow":""} ,"11":{"n":"11","q":1,"r":1,"c":11,"circ":"Hawaii","circe":"Hawaii","ctf":"DEM solide","cte":"DEM safe","col":"#0000c6","popf":"https://Qc125.com/usa/HI.htm","pope":"https://338Canada.com/usa/HI.htm","EV":"4","abb":"HI","arrow":""} ,"12":{"n":"12","q":3,"r":5,"c":12,"circ":"Idaho","circe":"Idaho","ctf":"REP solide","cte":"REP safe","col":"#b20000","popf":"https://Qc125.com/usa/ID.htm","pope":"https://338Canada.com/usa/ID.htm","EV":"4","abb":"ID","arrow":""} ,"13":{"n":"13","q":7,"r":5,"c":13,"circ":"Illinois","circe":"Illinois","ctf":"DEM solide","cte":"DEM safe","col":"#0000c6","popf":"https://Qc125.com/usa/IL.htm","pope":"https://338Canada.com/usa/IL.htm","EV":"20","abb":"IL","arrow":""} ,"14":{"n":"14","q":7,"r":4,"c":14,"circ":"Indiana","circe":"Indiana","ctf":"REP probable","cte":"REP likely","col":"#b20000","popf":"https://Qc125.com/usa/IN.htm","pope":"https://338Canada.com/usa/IN.htm","EV":"11","abb":"IN","arrow":""} ,"15":{"n":"15","q":6,"r":4,"c":15,"circ":"Iowa","circe":"Iowa","ctf":"Pivot","cte":"Toss up","col":"#b20000","popf":"https://Qc125.com/usa/IA.htm","pope":"https://338Canada.com/usa/IA.htm","EV":"6","abb":"IA","arrow":""} ,"16":{"n":"16","q":6,"r":2,"c":16,"circ":"Kansas","circe":"Kansas","ctf":"REP probable","cte":"REP likely","col":"#b20000","popf":"https://Qc125.com/usa/KS.htm","pope":"https://338Canada.com/usa/KS.htm","EV":"6","abb":"KS","arrow":""} ,"17":{"n":"17","q":7,"r":3,"c":17,"circ":"Kentucky","circe":"Kentucky","ctf":"REP solide","cte":"REP safe","col":"#b20000","popf":"https://Qc125.com/usa/KY.htm","pope":"https://338Canada.com/usa/KY.htm","EV":"8","abb":"KY","arrow":""} ,"18":{"n":"18","q":6,"r":1,"c":18,"circ":"Louisiane","circe":"Louisiana","ctf":"REP solide","cte":"REP safe","col":"#b20000","popf":"https://Qc125.com/usa/LA.htm","pope":"https://338Canada.com/usa/LA.htm","EV":"8","abb":"LA","arrow":""} ,"19":{"n":"19","q":12,"r":7,"c":19,"circ":"Maine","circe":"Maine","ctf":"DEM probable","cte":"DEM likely","col":"#0000c6","popf":"https://Qc125.com/usa/ME.htm","pope":"https://338Canada.com/usa/ME.htm","EV":"4*","abb":"ME","arrow":""} ,"20":{"n":"20","q":10,"r":4,"c":20,"circ":"Maryland","circe":"Maryland","ctf":"DEM solide","cte":"DEM safe","col":"#0000c6","popf":"https://Qc125.com/usa/MD.htm","pope":"https://338Canada.com/usa/MD.htm","EV":"10","abb":"MD","arrow":""} ,"21":{"n":"21","q":11,"r":5,"c":21,"circ":"Massachusetts","circe":"Massachusetts","ctf":"DEM solide","cte":"DEM safe","col":"#0000c6","popf":"https://Qc125.com/usa/MA.htm","pope":"https://338Canada.com/usa/MA.htm","EV":"11","abb":"MA","arrow":""} ,"22":{"n":"22","q":8,"r":5,"c":22,"circ":"Michigan","circe":"Michigan","ctf":"DEM enclin","cte":"DEM leaning","col":"#0000c6","popf":"https://Qc125.com/usa/MI.htm","pope":"https://338Canada.com/usa/MI.htm","EV":"16","abb":"MI","arrow":""} ,"23":{"n":"23","q":6,"r":5,"c":23,"circ":"Minnesota","circe":"Minnesota","ctf":"DEM probable","cte":"DEM likely","col":"#0000c6","popf":"https://Qc125.com/usa/MN.htm","pope":"https://338Canada.com/usa/MN.htm","EV":"10","abb":"MN","arrow":""} ,"24":{"n":"24","q":7,"r":1,"c":24,"circ":"Mississippi","circe":"Mississippi","ctf":"REP probable","cte":"REP likely","col":"#b20000","popf":"https://Qc125.com/usa/MS.htm","pope":"https://338Canada.com/usa/MS.htm","EV":"6","abb":"MS","arrow":""} ,"25":{"n":"25","q":6,"r":3,"c":25,"circ":"Missouri","circe":"Missouri","ctf":"REP enclin","cte":"REP leaning","col":"#b20000","popf":"https://Qc125.com/usa/MO.htm","pope":"https://338Canada.com/usa/MO.htm","EV":"10","abb":"MO","arrow":""} ,"26":{"n":"26","q":4,"r":5,"c":26,"circ":"Montana","circe":"Montana","ctf":"REP enclin","cte":"REP leaning","col":"#b20000","popf":"https://Qc125.com/usa/MT.htm","pope":"https://338Canada.com/usa/MT.htm","EV":"3","abb":"MT","arrow":""} ,"27":{"n":"27","q":5,"r":3,"c":27,"circ":"Nebraska","circe":"Nebraska","ctf":"REP probable","cte":"REP likely","col":"#b20000","popf":"https://Qc125.com/usa/NE.htm","pope":"https://338Canada.com/usa/NE.htm","EV":"5*","abb":"NE","arrow":""} ,"28":{"n":"28","q":3,"r":3,"c":28,"circ":"Nevada","circe":"Nevada","ctf":"DEM enclin","cte":"DEM leaning","col":"#0000c6","popf":"https://Qc125.com/usa/NV.htm","pope":"https://338Canada.com/usa/NV.htm","EV":"6","abb":"NV","arrow":""} ,"29":{"n":"29","q":12,"r":6,"c":29,"circ":"New Hampshire","circe":"New Hampshire","ctf":"DEM probable","cte":"DEM likely","col":"#0000c6","popf":"https://Qc125.com/usa/NH.htm","pope":"https://338Canada.com/usa/NH.htm","EV":"4","abb":"NH","arrow":""} ,"30":{"n":"30","q":10,"r":5,"c":30,"circ":"New Jersey","circe":"New Jersey","ctf":"DEM solide","cte":"DEM safe","col":"#0000c6","popf":"https://Qc125.com/usa/NJ.htm","pope":"https://338Canada.com/usa/NJ.htm","EV":"14","abb":"NJ","arrow":""} ,"31":{"n":"31","q":5,"r":2,"c":31,"circ":"Nouveau-Mexique","circe":"New Mexico","ctf":"DEM probable","cte":"DEM likely","col":"#0000c6","popf":"https://Qc125.com/usa/NM.htm","pope":"https://338Canada.com/usa/NM.htm","EV":"5","abb":"NM","arrow":""} ,"32":{"n":"32","q":10,"r":6,"c":32,"circ":"New York","circe":"New York","ctf":"DEM solide","cte":"DEM safe","col":"#0000c6","popf":"https://Qc125.com/usa/NY.htm","pope":"https://338Canada.com/usa/NY.htm","EV":"29","abb":"NY","arrow":""} ,"33":{"n":"33","q":10,"r":2,"c":33,"circ":"Caroline du Nord","circe":"North Carolina","ctf":"Pivot","cte":"Toss up","col":"#0000c6","popf":"https://Qc125.com/usa/NC.htm","pope":"https://338Canada.com/usa/NC.htm","EV":"15","abb":"NC","arrow":""} ,"34":{"n":"34","q":5,"r":5,"c":34,"circ":"Dakota du Nord","circe":"North Dakota","ctf":"REP solide","cte":"REP safe","col":"#b20000","popf":"https://Qc125.com/usa/ND.htm","pope":"https://338Canada.com/usa/ND.htm","EV":"3","abb":"ND","arrow":""} ,"35":{"n":"35","q":8,"r":4,"c":35,"circ":"Ohio","circe":"Ohio","ctf":"Pivot","cte":"Toss up","col":"#b20000","popf":"https://Qc125.com/usa/OH.htm","pope":"https://338Canada.com/usa/OH.htm","EV":"18","abb":"OH","arrow":""} ,"36":{"n":"36","q":5,"r":1,"c":36,"circ":"Oklahoma","circe":"Oklahoma","ctf":"REP solide","cte":"REP safe","col":"#b20000","popf":"https://Qc125.com/usa/OK.htm","pope":"https://338Canada.com/usa/OK.htm","EV":"7","abb":"OK","arrow":""} ,"37":{"n":"37","q":2,"r":4,"c":37,"circ":"Oregon","circe":"Oregon","ctf":"DEM solide","cte":"DEM safe","col":"#0000c6","popf":"https://Qc125.com/usa/OR.htm","pope":"https://338Canada.com/usa/OR.htm","EV":"7","abb":"OR","arrow":""} ,"38":{"n":"38","q":9,"r":4,"c":38,"circ":"Pennsylvanie","circe":"Pennsylvania","ctf":"DEM enclin","cte":"DEM leaning","col":"#0000c6","popf":"https://Qc125.com/usa/PA.htm","pope":"https://338Canada.com/usa/PA.htm","EV":"20","abb":"PA","arrow":""} ,"39":{"n":"39","q":12,"r":4,"c":39,"circ":"Rhode Island","circe":"Rhode Island","ctf":"DEM solide","cte":"DEM safe","col":"#0000c6","popf":"https://Qc125.com/usa/RI.htm","pope":"https://338Canada.com/usa/RI.htm","EV":"4","abb":"RI","arrow":""} ,"40":{"n":"40","q":9,"r":2,"c":40,"circ":"Caroline du Sud","circe":"South Carolina","ctf":"REP enclin","cte":"REP leaning","col":"#b20000","popf":"https://Qc125.com/usa/SC.htm","pope":"https://338Canada.com/usa/SC.htm","EV":"9","abb":"SC","arrow":""} ,"41":{"n":"41","q":5,"r":4,"c":41,"circ":"Dakota du Sud","circe":"South Dakota","ctf":"REP probable","cte":"REP likely","col":"#b20000","popf":"https://Qc125.com/usa/SD.htm","pope":"https://338Canada.com/usa/SD.htm","EV":"3","abb":"SD","arrow":""} ,"42":{"n":"42","q":8,"r":2,"c":42,"circ":"Tennessee","circe":"Tennessee","ctf":"REP probable","cte":"REP likely","col":"#b20000","popf":"https://Qc125.com/usa/TN.htm","pope":"https://338Canada.com/usa/TN.htm","EV":"11","abb":"TN","arrow":""} ,"43":{"n":"43","q":5,"r":0,"c":43,"circ":"Texas","circe":"Texas","ctf":"Pivot","cte":"Toss up","col":"#b20000","popf":"https://Qc125.com/usa/TX.htm","pope":"https://338Canada.com/usa/TX.htm","EV":"38","abb":"TX","arrow":""} ,"44":{"n":"44","q":3,"r":4,"c":44,"circ":"Utah","circe":"Utah","ctf":"REP probable","cte":"REP likely","col":"#b20000","popf":"https://Qc125.com/usa/UT.htm","pope":"https://338Canada.com/usa/UT.htm","EV":"6","abb":"UT","arrow":""} ,"45":{"n":"45","q":11,"r":6,"c":45,"circ":"Vermont","circe":"Vermont","ctf":"DEM solide","cte":"DEM safe","col":"#0000c6","popf":"https://Qc125.com/usa/VT.htm","pope":"https://338Canada.com/usa/VT.htm","EV":"3","abb":"VT","arrow":""} ,"46":{"n":"46","q":9,"r":3,"c":46,"circ":"Virginie","circe":"Virginia","ctf":"DEM probable","cte":"DEM likely","col":"#0000c6","popf":"https://Qc125.com/usa/VA.htm","pope":"https://338Canada.com/usa/VA.htm","EV":"13","abb":"VA","arrow":""} ,"47":{"n":"47","q":2,"r":5,"c":47,"circ":"Washington","circe":"Washington","ctf":"DEM solide","cte":"DEM safe","col":"#0000c6","popf":"https://Qc125.com/usa/WA.htm","pope":"https://338Canada.com/usa/WA.htm","EV":"12","abb":"WA","arrow":""} ,"48":{"n":"48","q":8,"r":3,"c":48,"circ":"Virginie occidentale","circe":"West Virginia","ctf":"REP solide","cte":"REP safe","col":"#b20000","popf":"https://Qc125.com/usa/WV.htm","pope":"https://338Canada.com/usa/WV.htm","EV":"5","abb":"WV","arrow":""} ,"49":{"n":"49","q":7,"r":6,"c":49,"circ":"Wisconsin","circe":"Wisconsin","ctf":"DEM enclin","cte":"DEM leaning","col":"#0000c6","popf":"https://Qc125.com/usa/WI.htm","pope":"https://338Canada.com/usa/WI.htm","EV":"10","abb":"WI","arrow":""} ,"50":{"n":"50","q":4,"r":4,"c":50,"circ":"Wyoming","circe":"Wyoming","ctf":"REP solide","cte":"REP safe","col":"#b20000","popf":"https://Qc125.com/usa/WY.htm","pope":"https://338Canada.com/usa/WY.htm","EV":"3","abb":"WY","arrow":""} } }





| | |
| --- | --- |
| Dem safe: 182 | |
| Dem likely: 45 | |
| Dem leaning: 52 | |
| Dem toss up: 71 | |
| Rep toss up: 62 | |
| Rep leaning: 25 | |
| Rep likely: 48 | |
| Rep safe: 53 | |
Dem safe: 182
Dem likely: 45
Dem leaning: 52
Dem toss up: 71
Rep toss up: 62
Rep leaning: 25
Rep likely: 48
Rep safe: 53
The Complete States Table
The Tipping Point
State
Projected margin (rounded)
Odds of winning
Current projection
Michigan

Biden +8

87%

13%

DEM leaning

Wisconsin

Biden +7

84%

16%

DEM leaning

Nevada

Biden +7

82%

18%

DEM leaning

Pennsylvania

Biden +5

74%
26%
← Tipping point
Florida

Biden +2

63%

37%

Toss up

Arizona

Biden +2

61%

39%

Toss up

North Carolina

Biden +1

56%

44%

Toss up

Georgia

Even

52%

48%

Toss up

Ohio

Even

49%

51%

Toss up

Iowa

Trump +1

42%

58%

Toss up

Texas

Trump +2

39%

61%

Toss up

Missouri

Trump +5

24%

76%

REP leaning

Montana

Trump +7

17%

83%

REP leaning

South Carolina

Trump +9

11%

89%

REP leaning

Alaska

Trump +9

11%

89%

REP leaning
Odds of winning the Electoral College

Latest update: November 3, 2020 [FINAL]











Electoral College Projection

Latest update: November 3, 2020 [FINAL]

| | |
| --- | --- |
| Biden | Trump |
| 340 ± 135 | 198 ± 135 |
Interactive map